SAND/WITCH is a multichannel installation made after a short film created in collaboration with Lily Lady in Rockaway during The Locker Room's third annual artist residency.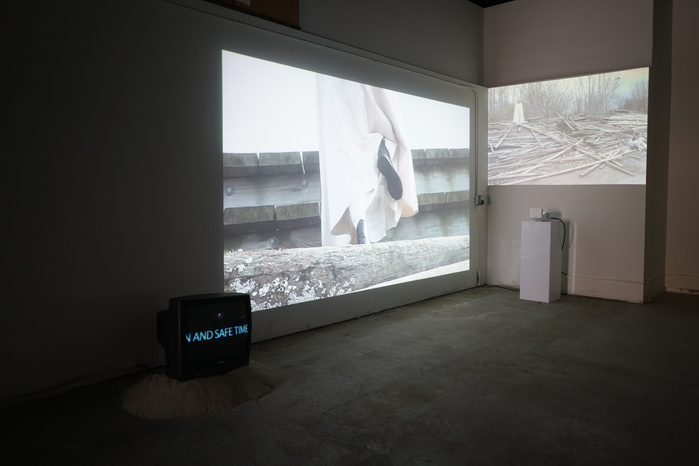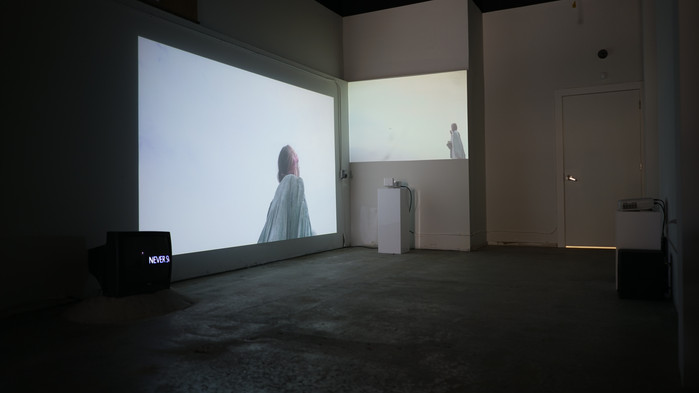 The viewer follows Sand Witch, a deity of the beach, through a post-apocalyptic landscape where humanity has vanished. Sand Witch traverses the barren shores, leaving a trail of sand behind, while remnants of human activity punctuate the landscape.
The film explores the themes of environmental collapse and what is left in its wreckage. It asks the question, who will bear witness to the destruction of the environment, and what will come afterward?
The film contains an original score by Often, a Los Angeles based singer songwriter.